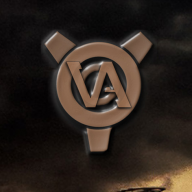 Registriert

22.05.16
Beiträge

62
Punkte Reaktionen

36
Punkte

191
'Nabend zusammen,
nach langen Monaten nochmal die Frage nach ein bisschen Feedback zu einem Track an dem ich schon eine Weile bastel und den ich wirklich mag ...
Es wird aber so langsam mal Zeit, dass er "fertig" wird - zumindest soweit, dass ich nen Namen dafür habe und bisschen Artwork machen kann ...
Geboren ist das Ding aus ein paar Experimenten mit dem Glitch Sequencer / Arp von "Thorn", die ich schon immer mal auf "Song-Level" heben wollte - Song ist übertrieben - ein kohärentes Stückchen Musik eben, das ich gern mal wieder durchhöre ...
Ich habe zu dem Ding auch schonmal eine "Feedback-Kampagne" bei RepostExchange "durchlaufen" lassen und die Kommentare in den Track eingearbeitet. Dumm ist gerade, dass scheinbar keiner Lust hat, die überarbeitete Version (neue Kampagne) anzuhören.
Hier ist der aktuelle Stand nach den ersten paar Revisionen:
Falls es interessiert, hier ein paar Feedbacks die ich bekommen habe und die in die hier gepostete Version eingeflossen sind (timestamps stimmer nicht mehr, hab das Intro 16 Bars gekürzt):
StarAV
I think this is really good, the track flows and progresses very well to my ear. The transition at 1:45 comes in well I think. The drums at 0:58 could have a bit more impact I think, this would require a greater degree of separation between the elements and a more dynamic mix. The warmth of the mix is a bit too much for me personally, maybe scale it back a liiiiittle bit. But honestly, I feel like I'm just nitpicking with that stuff, the actual composition of it all is very good. Just need a bit more dynamism between the different sections to make them stand out.
Bode81:

While I'm not familiar with much electronic music I hope some of my rock, metal ambient background can help with a different perspective. FX / Transitions: Has a very mechanical feel to the introduction very cool, you have some really great sounds that you have created. The track has a ton of it and its great, keeps me wondering what is next. Flow / Groove: Very cool grove a lot of melody treats throughout the track. Particularly I like the 2:55 melody it reminds me of a great pink floyd riff. Weakest Points: The beat is great, I feel there is some room to boost this a little, don't forget using some side chain compression against the bass lines to help them breath and cut through the mix. Some of the effect levels could be adjusted, try to leave a bit of room for everything to have its own space. Push some to the center, and some wide this way they don't compete with each other. Great work I enjoyed this and I hope my feed back helps progress your art
DAGREYMATTER:
Hello there! FX / transitions: Very good variety of samples and effects, everything fits, nothing is overpowering. I would work on the rise and drop half way in the song to make it more vibrant (was too quick and not intense enough) Flow / Groove: One big flow that doesn't go interrupted. (good thing or bad thing, depends on what you want but, in my honest opinion, if you slow down at some points, rise and drop, this could help with the overall energy. Weakest points: I pretty much said what i thought needed work on but overall a pretty decent Goa like trans song. Good Work! Keep on making music!
Corrosive Candy:
First of all, I like the direction you are going with this track, reminds me of progressive trance with psychedelic influences. The probably weakest point from my perspective would be the drum work because all I can hear is a standard bass drum, there's too little variety for my taste. Also, the bass drum could have a little more "punch", maybe you can use a psytrance-style kick instead. Over all, I like the effects and sounds you're using, however, the intro could benefit from some work on the "clicking" sounds, which sound like the sound you get when loops aren't made properly (transition aren't smooth because you can hear the cut). Could technically have other reasons as well, such as a too low decay on the envelope of the synth etc. However, after 1:00, the synth work is great and very psychedelic. The first transition fits very well. I think it would be better though, if the next transition wouldn't come that early (at 1:29) because it interrupts the flow of the track. Another thing about the second transition is that, I think it would be an improval to not go with the siren-like sound that goes down in pitch, same for the last transition. Maybe use a phaser instead. However, I like the other transitions because the pitch-rising works well, other than the falling ones. Exception would be the parts where you use pitch-rising AND falling, for example at 3:15 (hope you understand, what I want to say) because that sounds quite good.
VyomAnauT
Hey Virtualex, pleasure to review Glitched. Here's my feedback : First of all, I think the volume is a little too loud. I had to immediately reduce my headphones to continue, so please check your levels on the master. The track has a nice dark aggressive ambience to it which I dig a lot. Although if the BPM of the track was a little lesser, I feel the groove would have been more forth coming (just a thought). FX / Transitions - Nicely spaced out transitions. I love the evolving arps that turn up at around 1:45 along with the lead like layers. Very beautifully done. Kudos to you on that. It basically changed the darkness vibe of the track to something very optimistic and bright. I have no complaints or suggestions when it comes to the transitions part. Great going. Flow / Groove - The flow of the track is complete. It has a start-middle-end. There is a story telling vibe and I like listening to such tracks that put me in a frame of mind. Your track definitely did that to me. Coming to the groove, I would have loved to hear more bass and kick. Right now there isn't much happening on lows apart from a classic kick and bass. I would recommend to play around with the bassline in the spots where you are transitioning or introducing new elements. Weakest Points - Volume of the track is my biggest concern. Please have a look, use a limiter, use tools like SPAN and Exoscope to gauge the volume of each layer and element and see how they blend with each other. Some parts I felt the mids and highs has a lot of space and over shadowed the lows. I swear by Fab Filter's Pro Q2 for multi band EQing, try that and see how your sounds will get their own space in the track. Another tip to place each sound uniquely is by using a lot of stereo widening. This way your sounds are spaced so nicely that you can hear every element without overlapping and sounds much cleaner. Hope my feedback was helpful. Please send me this song for reposting, I will be more than happy to repost this on my feed. Cheers from India, Vyomanaut.
Insinuate:
Hey Virtualex, First off, this is very creative and experimental. It has a super spacey feel throughout and I can imagine an alien scene in a movie with this soundtrack. I enjoy when the beat comes in around 1:00, you have a a lot of static motion with this four to the floor beat. I like the glitchy percussion very much. A lot of Complex rhythms with the top loops. I think the arpeggios synths work well with the rolling percussion. Some interesting pads too. I'm not sure What isn't working for me but the track just doesn't have that hard edge I like in electronic beats. It's very smooth, but it doesn't build to any heavier bass section which I would like to hear. That being said I am a bass head and I love me some heavy bass. Around 3:37 the synth melodies can feel a little muddy to me, with so many arpeggios style parts and the pad synths I think they can clash. Just some tweaking in the mix. I love the sounds at like4:28. Its so industrial. This outro fade out is really very well executed. I don't always like fade outs so it was nice to hear it done well. When I looked at your waveform in a spectrum analyzer everything seems to be pretty well balanced aside from some mud in the mid frequencies. I would suggest giving it a good mix down and master session. Have you tried iZotope 8 plug in? It's great for controlling transients in master. Can't wait to hear more from you, keep up the good work. Insinuate
dellcet
well well Virtualex this track "glitched" is very creative, interesting and just a neat attractive song. I say attractive as in the fact it's very intriguing the intro of the strong synths and cool effects make it good to listen too also the drums very nice. Only problem I felt was at some times a little repetitive but I liked how it flowed and the different sounds and synths effected the overall vibe I likes listening and liked the melodies around 3 mins I dont know if it was a delay or something added but the cool melodies were very nice to hear. I liked this Over all good sonf nice vibes good flow nice effects it made it and kept it flowing not like it was time consuming if this is a work in progress I'd like to hear the end product so make sure to send that over! Send for a repost and nice work!!
TempramenT
I've got to start off by saying that this was a great listen from start to finish. The whole track feels like it was well thought out, as it flows through into each section organically. The sound effects used really add to the peice adding great layered sound. The production itself sounds well done to me, on studio headphones and on lower quality headphones and earphones. I do have a few small nitpicks to contribute. I feel like during the intro, it may go on a little too long. What I'd do to add a bit of variaton is maybe add some lower bass notes underneath to build up the intensity. during the section starting at ~2:38 - ~3:00 I'd maybe add some brass/symphonic elements would be a great fit there too. However as it stands, it's a brilliant track
Great work.
blxnc noir
First thing that i noticed is that i love the mix on this , clean despite you using all these dirty sounding sounds. I love transitions, everything flows into each other nicely, that mid song change really makes it for me. As a weak point for me , despite you having all these melody changes and transitions , it lacks a hard drop , i was listening to it , and with all that tension that youve created during the track is was waiting for a hard ass drop but the drops i got didnt really satisfy me . Other than that it sounds amazing , everything is on point