Registriert

17.07.09
Beiträge

2.163
Punkte Reaktionen

326
Punkte

3.477
Hi ihr lieben Ableton Nutzer, wenn ihr auch findet, dass es an der Zeit ist, dass Ableton ein massives Upgrade seines "Session Views" bekommt, votet gerne mit im Beta Forum. Dort habe ich grade noch ein Feature Request gemacht mit dem Namen:
"Show Progress of the Clips playing in Session View IN the Clips, not below them" (L11-SUG-3025)
Mein Vorschlag: Dass die Clips endlich mal anzeigen, was sie gerade tun
Bisher sieht man ja nur weit unter den Clips die Anzeige darüber, wie der Status des Clips ist. Das ist mittlerweile EXTREM veraltet, wie Bitwig zeigt.
in Bitwig sieht man nicht nur den Abspiel-Prozess, d.h. wie lange der Clip schon abspielt. Sondern auch WAS im Clip eigentlich ist: d.h. Midi Daten und Waveform! Ein unglaubliches Ding, dass da Ableton noch nicht nachgezogen hat (meiner Meinung nach.). Danke! hier der link zu meinem Clip Feature request:
https://ableton.centercode.com/proj...32&slsid=ada33303-5eb4-4614-a176-47c8cac1d5fc
Und hier der Link zu weiteren 30 massiven Verbesserungen, für die ihr voten könntet, wenn sie euch am Herzen liegen:
https://recording.de/threads/ableton-beta-nutzer-hier-votet-gerne-mit.252150/#post-3148610
Beispielbild: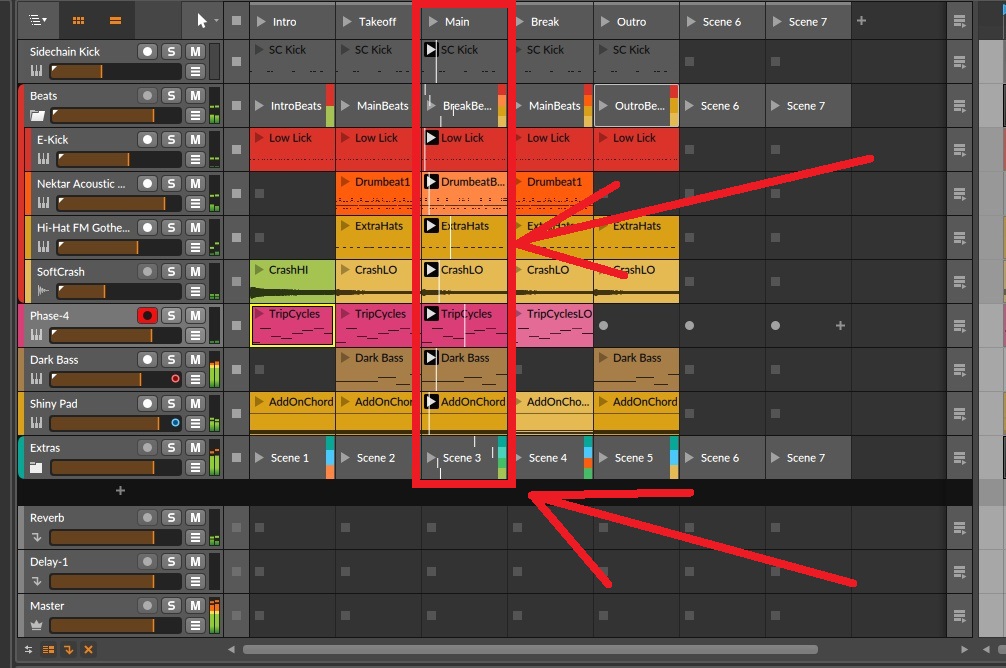 Selbst Touchable Pro ist schon ein massives Upgrade gegenüber Ableton, dort sieht man immerhin den Clip-Progress per Farbe:

Zuletzt bearbeitet: